Why potato farmers should plan now for 2019 crops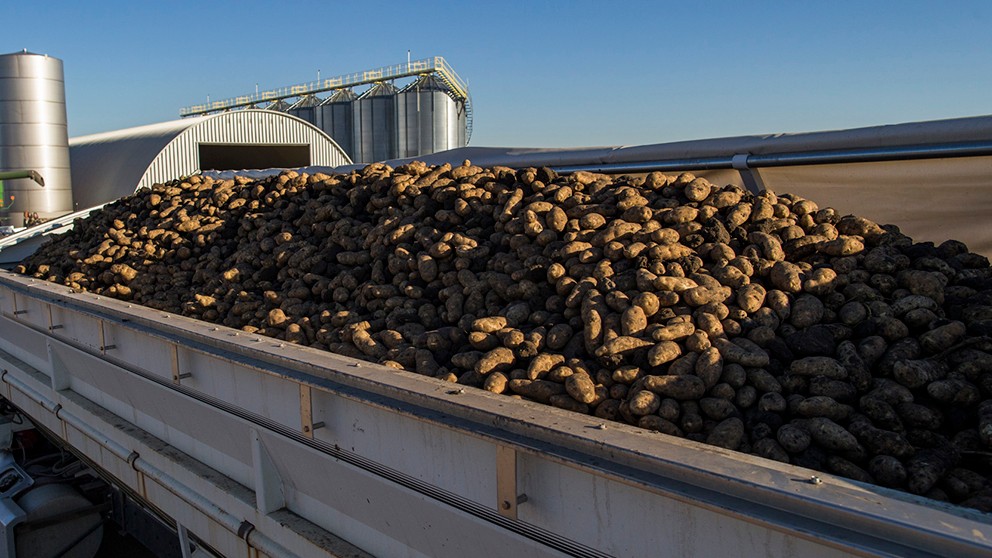 With close to 15,000 acres of potatoes unharvested this year due to early wintery weather across the country, industry experts advise farmers to start planning now for next year's crop.
Experts advise farmers to start planning now to source next year's seed potatoes.
Kevin MacIsaac, the general manager of the United Potato Growers of Canada, called 2018 "the harvest from hell" due to the early onset of snow and freezing temperatures almost across the country. That was after a cold and wet spring delayed planting, the summer featured drier than normal conditions causing crop under stress and reduced yields. He estimates a national decline of eight or nine per cent in potato yield for 2018. 
Thousands of acres left behind
Prince Edward Island leads the country with potato acreage, planting 84,000 acres in 2018. Manitoba farmers planted 64,100 acres in 2018. MacIsaac says approximately 6,798 acres were lost this fall in P.E.I. and 5,200 acres in Manitoba. New Brunswick potato farmers planted 53,000 acres in 2018, according to Statistics Canada and had some challenges during harvest, resulting in some issues with potato gravity and colour, UPG reports.
The impact on the industry, MacIsaac says, will be felt across all sectors - seed, table stock and processing. He predicts many growers could have trouble sourcing quality seed for the 2019 crop and he advises growers to "start working the phones now."
According to Statistics Canada, potato farmers planted 347,416 acres of potatoes in 2018, up 0.5 per cent from 2017.
Stay on top of stored spuds
Greg Donald, the general manager of the Prince Edward Island Potato Board, points out that even farmers who did manage to get their crop out of the ground face storage issues, since potatoes stored before properly dried can breakdown. Donald says he's already heard from some having storage issues.
MacIsaac says growers with a successful harvest and good crop that stores well should be pleased with prices for this crop year.
"Anybody that has quality potatoes to sell can probably be assured of a good price," MacIsaac says.
While the rest of the potato-growing regions struggled with poor harvest weather, it was a different story in British Columbia. MacIsaac says most B.C. potato growers were able to get their crop harvest before the bad weather hit. Both yield of the 6,800 acres, and quality were good, he says. 
Bottom line
The impact of the 2018 potato harvest is expected to be felt across the industry, including seed, table stock and processing sectors. Farmers are advised to start now sourcing seed for their 2019 crop.