Canadian agriculture moves to lift stigma of mental health talk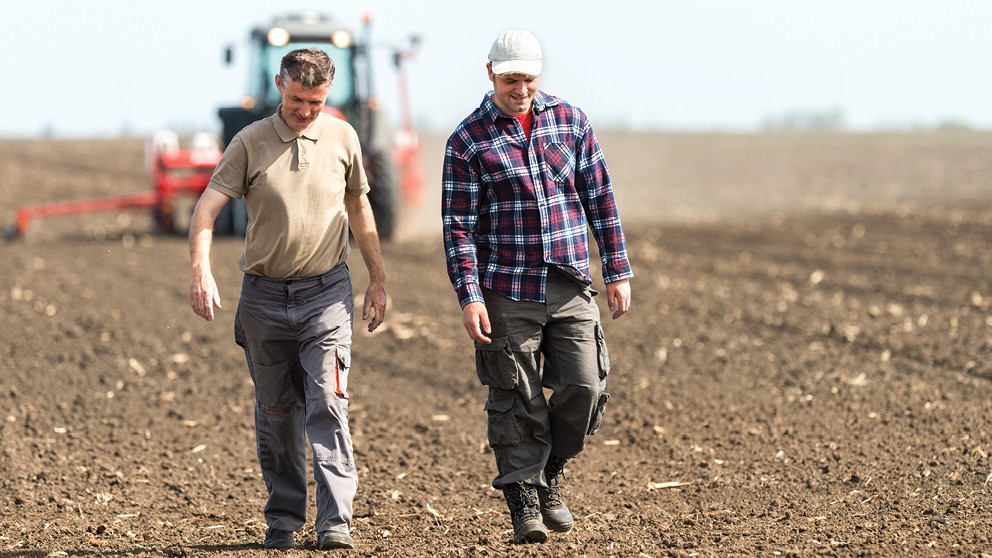 The topic of mental well-being is growing in recognition and acceptance in the Canadian agricultural sector.
Topics once never talked about on coffee row, or maybe, not even in a household, are more likely to be shared. This new openness may be one of the only ways to change perceptions and actions – whether that be recognizing when someone isn't themselves, offering wise advice if someone says they are facing challenges or even knowing when to reach out yourself.
Mental health on the farm
Mental wellness is an issue on the farm. How could it not be? Largely solitary work, production factors like weather and markets that aren't controllable, short growing seasons, start-up and seasonal investments, finances and the tremendous responsibility of producing safe consumer products that meet a basic human need – food.
The good news is that along with more discussion, there's tactical action.
4-H launches new support
Earlier this week, 4-H Canada announced a two-year, multi-partnership agreement that supports the emotional and physical well-being of rural youth across Canada through the 4-H Canada Healthy Living Initiative, beginning in spring 2019. The partnership brings a total of $150,000 in funding from Farm Credit Canada, UFA Co-operative Limited, Corteva Agriscience Agriculture Division of DowDuPont and Cargill together for the healthy living initiative.
FCC encourages dialogue
Also this week, Farm Credit Canada released a new publication, Rooted in Strength: Taking Care of our Families and Ourselves. It's being delivered through the mail to 165,000 rural mail boxes this week. 
"Our desire is to help lift the stigma around mental health by promoting awareness, encouraging dialogue and enabling people throughout the agriculture industry to seek support if they need it," writes Michael Hoffort, FCC president and CEO, adding when it comes to mental wellness, the 'just tough it out attitude' isn't the right one.
Lift the stigma. Canadian agriculture is talking about mental health, whether it's one-on-one with neighbours, staff or family, in federal committees, or with new resources and programs.
"I shared my own journey with anxiety because if it can happen to me, it can happen to anyone," says Kim Keller, a Saskatchewan producer featured in the publication.
Open the conversation
As co-founder of Do More Agriculture, a Canada-wide non-profit focused on mental health in agriculture, Keller is a public advocate and presenter on self-care, but she's well aware that stigmas still need to be broken.
She promotes noticing when someone deviates from normal behaviours and checking-in with them in a genuinely compassionate way.
"It's OK to say, 'Hey, I've noticed you haven't been yourself lately,'" Keller says, explaining it opens the door for conversation even if there's fear.
Also at the federal level, mental health challenges in agriculture are currently being studied by the Federal Standing Committee on Agriculture and Agri-Food. It's hearing from individuals and groups in agriculture and mental health organizations to understand the issues facing the sector and share best practices, review available resources and identify gaps related to mental health in the agriculture community. Records of all the presentations are on the Standing Committee website.
Canada, unlike other countries, doesn't track data about suicide in the agricultural community but stories shared with the Standing Committee show it's happening. A 2016 reported study by the Centre for Disease Control found agriculture, forestry and fisheries workers in the United States five times more likely than the population at large to take their own life.
Mental health first aid
To help address the fear of talking with someone in a mental health crisis, the Mental Health Commission of Canada offers Mental Health First Aid training for individuals across the country. MHFA is like CPR training, but instead of learning the basics of helping someone in physical distress like a heart attack, it helps assist someone experiencing a mental health crisis. Courses on becoming a certified trainer are offered at the MHFA website.
Bottom line
Avoiding mental challenges doesn't make them go away. A newly released booklet on the topic is an easy-to-read resource to learn more, whether it's for self-care or used as the door-opener to initiate a conversation about mental-wellness.